News
Exhibitions in 2016 /2017
TIMTOS

Taipei / Taiwan


07.-12.03.2017



TIMTOS



Stuttgart

Fastener Fair

28.-30.03.2017

Fastener Fair


EMO

Hannover


18.-23.09.2017

EMO






































TMTS 2016

Taiwan International Machine Tool Show in Taichung.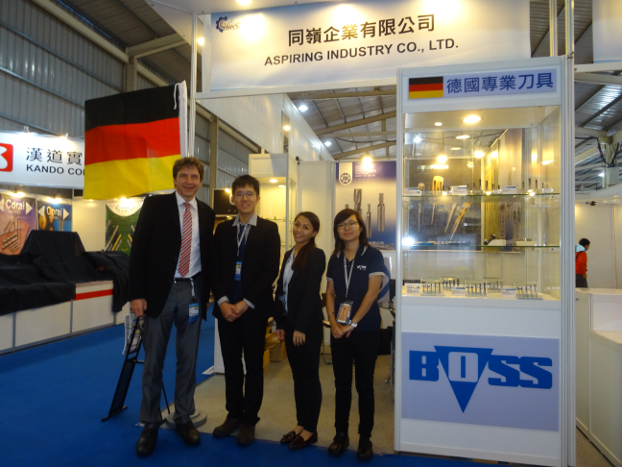 From 23.-27.11.2016 Neoboss sales manager Mr. Tobias Wilske supports our Partner A.S.P. at their stand on the TMTS Fair in Taichung.
ASPIRING INDUSTRY CO.,LTD.
Standno.: 2A511
http://www.asp-boss.com/ponet/front/bin/home.phtml



GREENRING UNI Plus Grulo UNIVERSAL THREADING TAP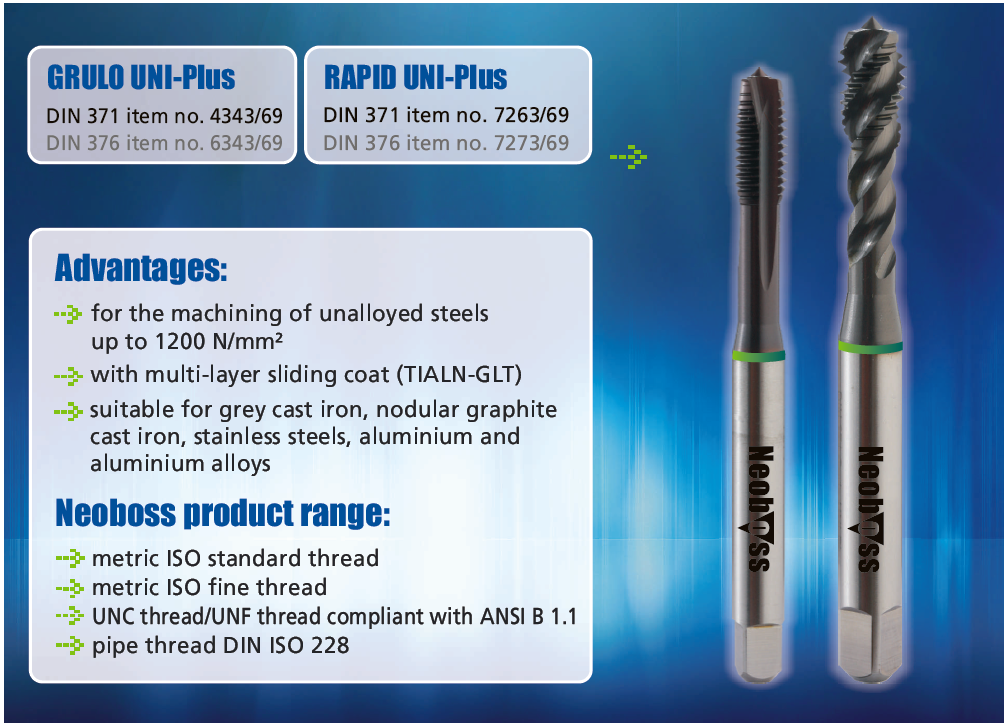 Grulo UNI Plus is an upgrade of our proven universal threading tap Grulo UNI (Greenring). By means of geometric adaptation, a special flute design and a 50° helical pitch, we have succeeded in optimising chip evacuation and, thus, increasing procedural safety and tool life. Chip-based issues occasioned by thread depth (3xd) and long chipping materials (e.g. 1.0116 or 1.0570) are a thing of the past. High-grade PM steel, used as a core material for optimal coverage of all materials and a multi-layer sliding coat (TIALN-GLT) round off UNI Plus as a premium tool, ensure significant enhancement of tool life and also make deployment in dry machining and minimal lubrication settings feasible. The new straight fluted tap– an ideal add-on that is model-consistent (material and surface): PM steel and TIALN-GLT / multi-layer coating. Ideally suited for inner threads in through holes.